Morrisville Garage Doors - Repairs, Replacement And Installation in Morrisville NC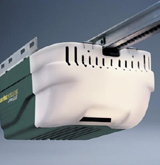 We makes our services available 24 Hours a Day/ Seven Days a Week. We proudly provide full service garage door installation and repair to all of our customers. This means ours customers can rely on our services when they need them most; when a garage door or door spring fails, we can be to your location within 30 minutes or less. and raise that door, repair it, and have it running smoothly.
Professional High Quality Service
Morrisville Garage Doors maintains a top notch team of technicians with years of experience that has garnered them the full knowledge needed to work with and on all types of garage doors and their hardware. Our team of experts are highly qualified and work with only top of the line equipment and brand names you can trust.
Morrisville Garage Doors - Repair Service
When your garage door makes a solid squeak or popping sound, or you hear a loud bang, opens only partway, reverses and will not open, or the door will not close, or operates slowly this is a clear indication of malfunctioning hardware or moving parts that can create a dangerous situation for you, your family, employees or property. Garage doors are heavy, and their malfunction can create hazardous circumstances for everyone involved.
No garage repair should be undertaken by an inexperienced home-owner or repairman. Let our experts handle your malfunctioning garage door, and we will repair the problem, in a safe and efficient way, and we can do it at a cost that is both affordable and competitive.
Broken Springs And Mechanical Components
When you need help with broken springs or their components call Morrisville Garage Doors and let one of our specialist take care of the problem safely and efficiently. When these viable moving parts of a garage door break, the sound of a loud bang is usually followed by a door that is stuck in a position that prevents correct movement, please note we care about your safety and these garage door springs are extremely hazardous to work on for the inexperienced.
Morrisville Garage Doors - Replacement/Installation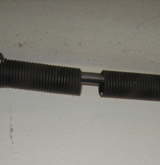 As a part of our customer focused service, we offers a free consultation to our customers. This means when you are experiencing any type of trouble with your garage door you can call us and a reliable, honest examination of your garage door, springs and garage door opener will take place.We will provide you with a written estimate of the repair and we will give you an honest recommendation if we discover that repairing your garage door will only prolong the replacement of an older garage door.
Contact Morrisville Garage Doors Today
Call us today at 919-443-3002 for any garage door repair issues or malfunctions you may have.We always works with the best repairman, technicians and the top manufacturers of garage doors, springs, openers and hardware. This gives every customer the assurance that we have on hand the right choice in doors and hardware to fit their needs based on dependability, durability, strength, security and aesthetics.